Russia's Participation in Peace Agreements and Track 1 Negotiations of Georgia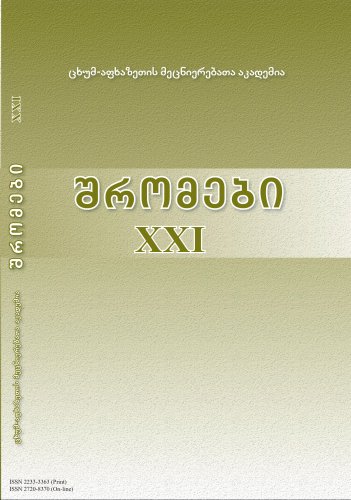 Nina Tsikhistavi-Khutsishvili
Abstract. The present article provides a qualitative and quantitative analysis on Russia's role and influence on peace agreements signed in 1990-2008 and Track I (formal) negotiation processes of Georgia. The Article presents modern scientific approaches to the analysis peace agreements and discusses how to evaluate a cascade of peace agreements adopted in the peace process of Georgia for conflict resolution by peaceful means.
The Study reviews Russia's participation, role, and place in the process of peacenegotiations of Georgia, as well as peace agreements reached as a result of negotiations. Russia's participation is evaluated as a multi-role and multi-functional dominant, and an asymmetric power, that limited and hindered Georgia's peace processes and its opportunity for conflict resolution, thus empowering Russia's influence on regional and international arenas. The Article is valuable for field specialists and Government representatives, whose work is directly connected to the peace process of Georgia.

Keywords: Peace process, Conflict resolution, Peace negotiations, Peace agreements, Mediator.
Published (in Georgian language): Tskhum-Abkhazian Academy of Sciences, Proceedings XXI.
Downloads:

კონფლიქტებისა და მოლაპარაკების საერთაშორისო კვლევითი ცენტრი
International Center on Conflict and Negotiation
Международный Центр по Конфликтам и Переговорам