Youth Engagement in Conflict Prevention and Confidence-Building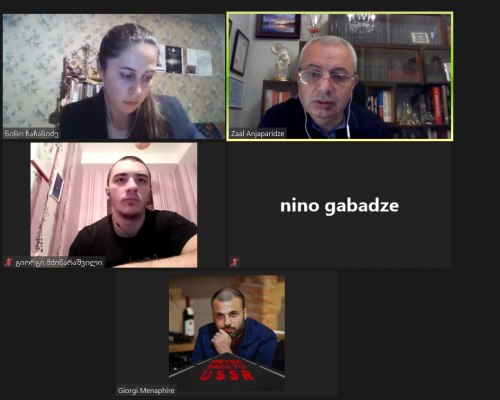 On May 6, ICCN conducted a thematic meeting with the youth activists from the Students History Club of Ilia University.
The meeting outlined possible spheres of youth engagement in conflict prevention and confidence-building given the COVID-19 related restrictions. They include meetings with the coevals residing along the ABL in the conflict zones, continuing desk research about historical roots of the conflicts in Georgia, and organizing a round-table meetings with youth and different institutions interested in.

კონფლიქტებისა და მოლაპარაკების საერთაშორისო კვლევითი ცენტრი
International Center on Conflict and Negotiation
Международный Центр по Конфликтам и Переговорам